Olena Chernyshova, transport expert and analyst of Dornier Consulting International GmbH, co-organizer of Veloforum 2017.
Olena will tell about extremely usefull tool to plan urban transport networks – transport simulation.
She will also give workshop about "Terms of reference writing process" for city administrations representatives.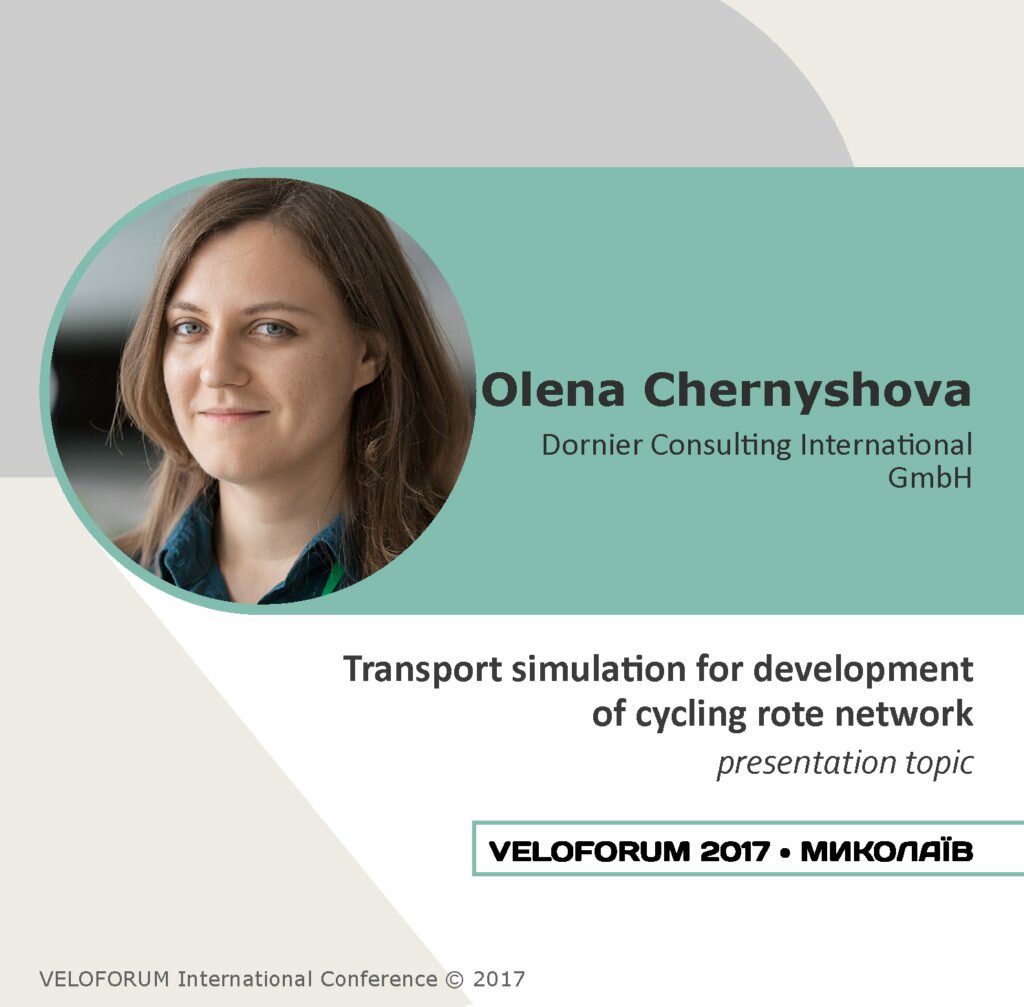 Find more speakers of Veloforum 2017 Mykolaiv in conference program.