On October 19-20, 2013 city of Poltava successfully hosted Fifth International Conference on Cycling Development 'Velofoum-2013'. The conference had the highest number of participants and the widest geography ever. 72 people represented 22 Ukrainian cities. Representatives from local authorities, cycling advocates, cycling business and tourist operators were present.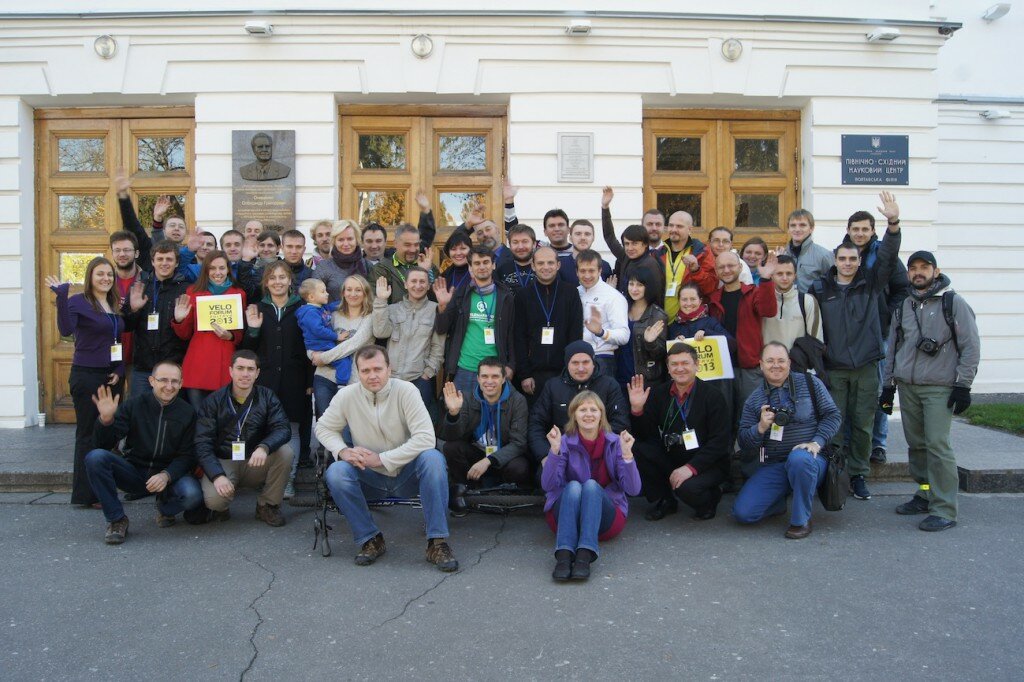 As a result of two days of presentations and discussions conference participants agreed to focus on four themes of work at the national level in 2014, two in the field of legislation and two in cycling tourism. Therefore, it was agreed to establish four working groups to develop further action plans and work on their implementation.
Changes in the national legislation on standards for cycling infrastructure (coordinator: Ksenia Semenova, Kyiv Cyclists' Association)
Lobbying decrease of speed limit in urban areas to the EU standards: 50 km/h – general speed limit, 30 km/h – speed limit in residential and densely populated areas (coordinators: Viktor Kozoriz, Road Users Society, and Anton Vakulenko, Kyiv Cyclists' Association)
Development of certification standards for cycling tourism facilities (coordinator: Viktor Zagreba, BikeLand project)
Work on the Ukrainian part of the EuroVelo-4 route (coordinators: Viktor Zagreba, BikeLand project, and Oleksandr Papirnyi, Kyiv Cyclists' Association)
Several participants suggested to establish a Road Safety Coalition of NGOs and other stakeholders to do lobby and advocacy at the national level. Draft coalition framework is being prepared and will be published for wider discussion.
More information on how to join working groups and their activities will be posted at the web-site of the Ukrainian Center for Cycling Expertise.