Ihor Mohyla works in Institute of spatial development of City of Lviv.
Ihor is one of the authors of new Ukrainian Design Standards for roads and streets in urban areas.
He will tell us what kind of news shell Ukrainian engeneers expect from this document.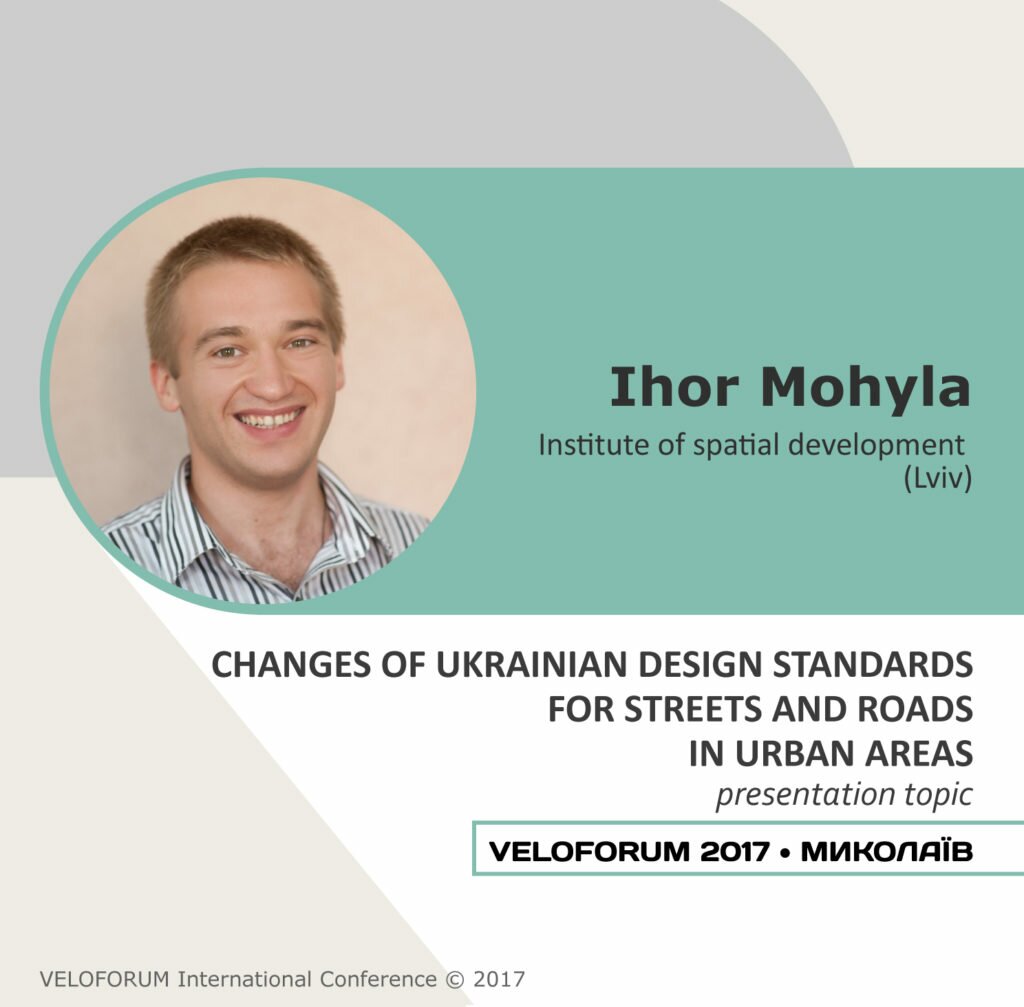 Find more speakers of Veloforum 2017 Mykolaiv in conference program.